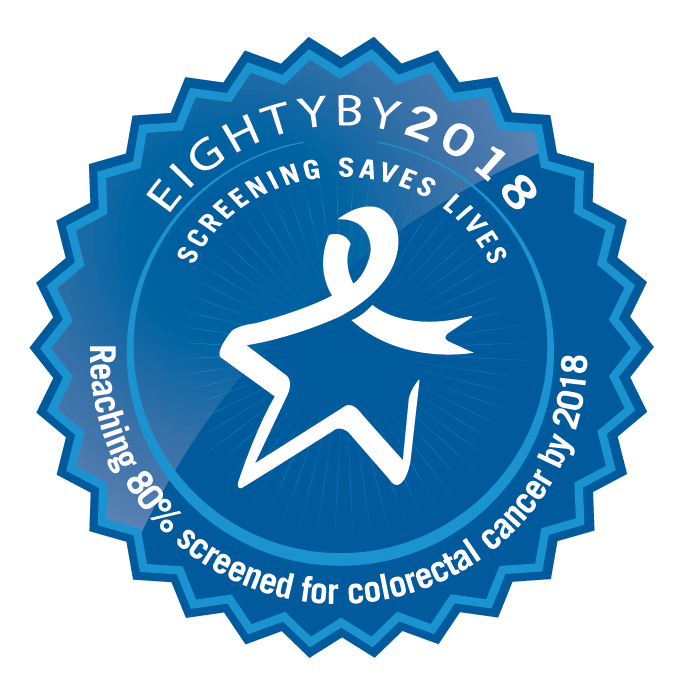 DDEC is excited to announce that we have pledged to help reach the national goal of having 80% of people screened by 2018.  We are among many organizations that are campaigning towards the same goal that was founded by the National Colorectal Cancer Roundtable. Join us in the fight by scheduling your Colon screening today.
1 out of 19 are diagnosed with colon cancer. Colon cancer is the second leading cause of cancer deaths in the US. It's highly treatable and preventable when discovered in its early stages.
Who should schedule a colon screening?
Anyone 50 years of age or older
Any change in bowel habits
Abdominal discomfort or bloating
Weight loss/change in appetite
Rectal bleeding or blood in stool
Contact our office today to schedule your colon screening! 309-268-3400